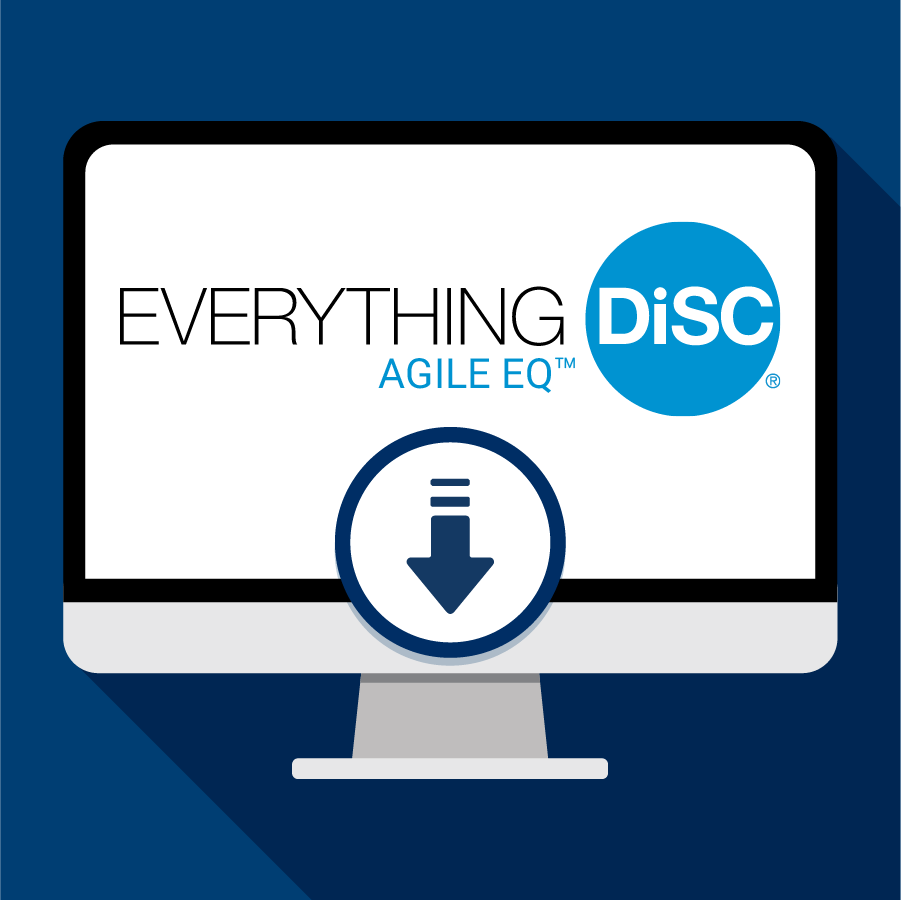 Everything DiSC Agile EQ™ FACILITATION KIT
 
Everything DiSC

Agile EQ™


FACILITATION KIT
What You Receive
Everything DiSC Agile EQ™ FACILITATION KIT (Digital Download)

Everything DiSC Agile EQ™ teaches professionals to read the emotional and interpersonal needs of a situation and respond accordingly.
The Everything DiSC® Agile EQ™ Facilitation Kit is designed to be used with the personalized Agile EQ™ profile and includes three modules (varying from 60-100 minutes), fully-scripted facilitation with engaging activities, and Agile EQ™-focused video. It is available as unlocked PowerPoint® slides and Word documents—making customization easier than ever!  Get your kit today and start developing the emotional intelligence necessary to support a thriving agile culture.
When You Buy 1 = You will immediately receive an email confirmation of your order.  Then, you will receive your link to a digital download via email within 1-5 business days (Mon-Fri) of your order.